modern botany x bloomy lotus
Modern Botany are proud to be partnering with Bloomy Lotus and their technological expertise in world class diffusers and nebulisers, from innovative design to high quality manufacturing practice, providing the best for sustainable and eco modern living.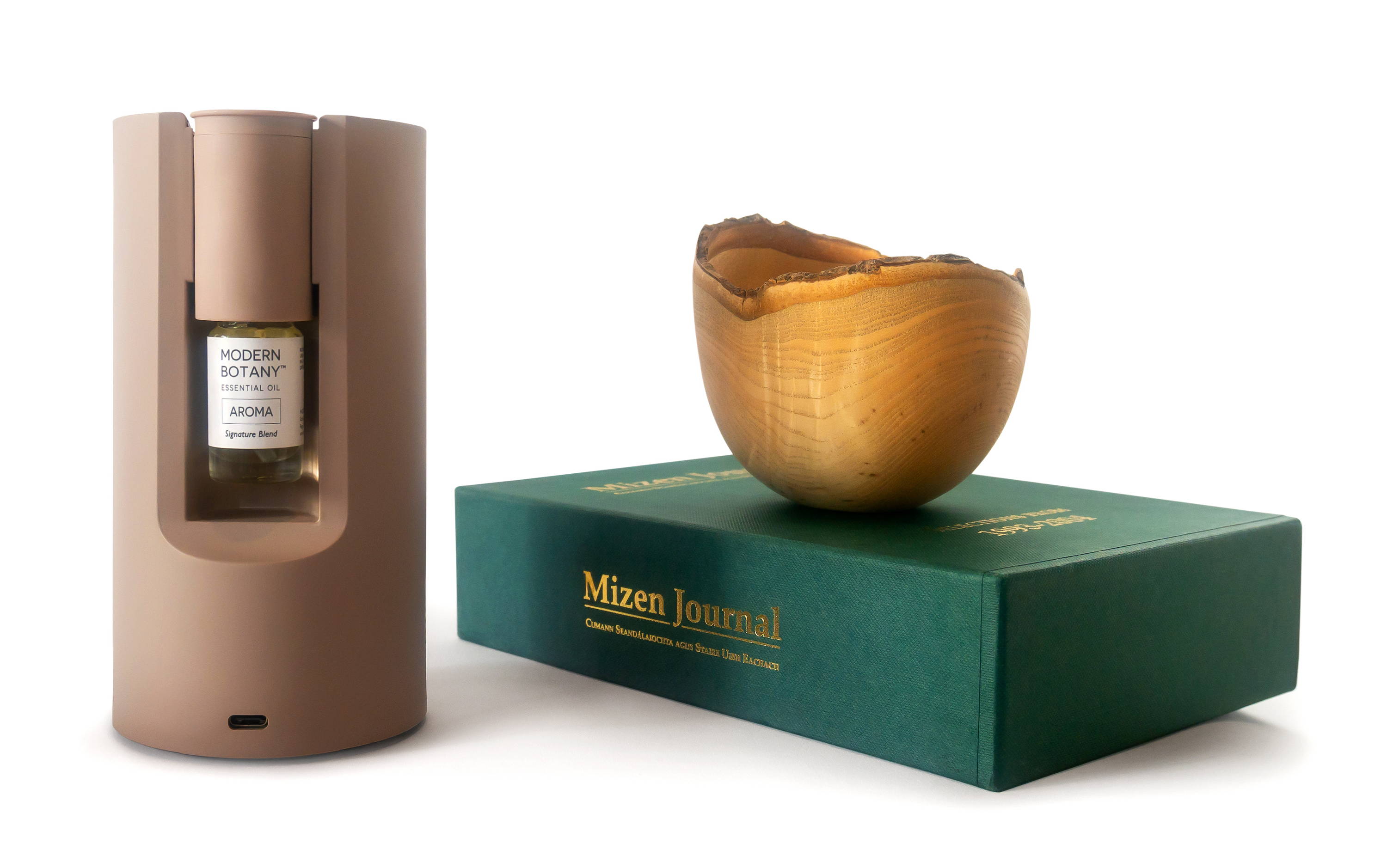 Use our Modern Botany Signature Aroma throughout your working day to provide an uplifting, energised environment to boost productivity levels.
It is also formulated to cleanse and deodorise your space using plant extracts that have been traditionally used for their antimicrobial and antibacterial properties. With top notes of Lemon Tea Tree, a spicy Frankincenseand a sweet, woody blend of Sandalwood, it contains Lavender to relax and Eucalyptus to clear the air. Evoking a calm, botanical ambience while leaving your home or office smelling fresh and clean.
When you finish for the day, swap to our Forest Bathing Aroma to soothe and calm the mind. A blend of 7 essential oils to sooth and calm the mind, a great way to reconnect with the natural World.
Our Forest Bathing blend is made up of seven essential oils to sooth and calm the mind. This woody, yet calming blend has top notes of Hinoki oil, Pine Needle and Silver Fir, with woody notes of Atlantic Cedarwood and Sweet Sandalwood and healing extracts of Mugwort and Cardamom.